Santa Sock of Surprises: Book Themed Gift Ideas for Christmas
10:57 PM
Hey everyone! Welcome to Day 2 of GCQ's Santa Sock of Surprises! So there's only 4 days left til Christmas and for today's surprise from the Santa Sock, I will be giving some cool Christmas gift ideas for bookies like me. So if you have a friend who loves books as much as we do, these are the best gifts you could give them this holiday season. This is also somehow MY Christmas wishlist so if you're thinking of getting me something... well you know what to do. Haha.
1. Wall Art Thing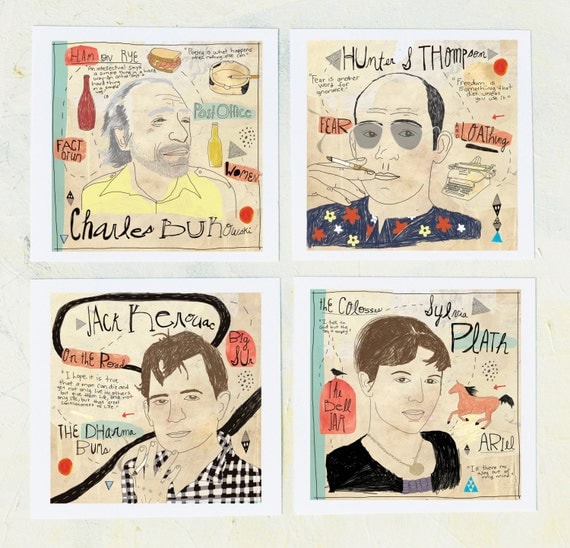 I saw this one over
here
and since I am such a sucker for books AND art, I can't not put this on this list! It's a wall art thing with
Hunter S Thompson, Charles Bukowski, Sylvia Plath, and Jack Kerouac
on it and it's just so pretty to my eyes! <3
Can I just say, this is the perfect USB to store all your ebooks! As a type of person who ALWAYS loses her USB, I'd probably take much better care of it if it looked like this.
3. Haruki Murakami embroidered tote bag
I am such a huge fan of these books and the art is just amazing!
4. Laptop Book Themed Case
5. Leg Bookmarks
6. Automatic Reading Lamp
You can get more information about this
here
!
Well that's it for today's surprise! Stay tuned for tomorrow's blog post! We hope you enjoyed these pretties. Let us know in the comments below what gifts YOU are looking forward to getting this Christmas.
Have a great holiday everyone! :)