All the DNF and Below 2-Star Reviews Part 2
8:18 PM
Since we weren't able to finish all those books we DNFed and books we gave a below 2-star rating 3 months ago, here is part 2!
Perfectly Good White Boy by Carrie Mesrobian
Reviewed by: Kimi


I don't think this is the right book for me. Is this how a 17-year old boy thinks? Because if so, then I am honestly scared for myself, and for my future daughters (if I have any).
The writing is beautiful, the narrative honest and the story emotional and personal. However, I felt like the story lacks development, as well as the characters, as I'm still trying to rack my brain with what happened.
I'm not sure what this book is trying to say. There is no development or even coming-of-age going on, or at least I did not feel it. And this is usually what I feel after reading realistic fiction, more so because there is an extreme lack of, how do i put it, plot. 'What is the point of this book?'is a question I have asked myself endlessly after reading it. Until now, I can't seem to answer this question.
Sean's sex addiction and his lack of purpose and drive are unexplained, as well as his other actions. A lot of plot points remain unresolved and, I was left confused in the end.
Floating Boy and the Girl Who Couldn't Fly by Stephen Jones and Paul Tremblay
Reviewed by: Kimi
I unfortunately DNFed (did not finish) this one. The storyline is too absurd for me and I had a hard time following the story. I felt like it was going on in different directions and I was right there at the middle overwhelmed, and not a good way, with where this story was taking me. Really disappointed considering I had such high hopes with this book. It has an interesting and unique premise, but the execution falls short.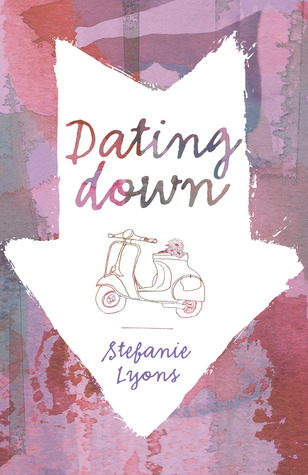 Dating Down by Stefanie Lyons
Reviewed by: Beryl
Based on the synopsis, I really thought that this was going to be one of those books that I'll surely like and remember, but it just didn't turn out that way. Yes, the cover is beautiful. Yes, the plot seemed interesting. However, I was just annoyed and disappointed in the end that I had no choice but to DNF this book. Dating Down is told in verse which felt very scattered and all over the place. I can't seem to put together what the author is trying to say. I felt no emotions whatsoever, and that just made me so frustrated.
Have you read these books? What did you think of them? Let us know below! :)